At Prato Botanico, sustainability is not just a commitment, it is a way of life. We understand our responsibility to Mother Earth, ourselves, and future generations. This is our tradition:
Hand-Harvested Raw Materials
Our key ingredients are grown and hand-harvested on our organic farm in Puglia, Italy by Italian farmers whose expert hands have been working their lands with love and passion for decades.
Our sustainable approach allows the plants to replenish themselves naturally and provide exceptional quality raw materials for our formulations. Harmony with Mother Earth is true sustainability.
Eco-Conscious Packaging
We utilize sustainable glass and natural beechwood packaging, while endeavoring to use as little plastic as possible. Our packaging is made within Italy, thereby minimizing our carbon footprint during the production process.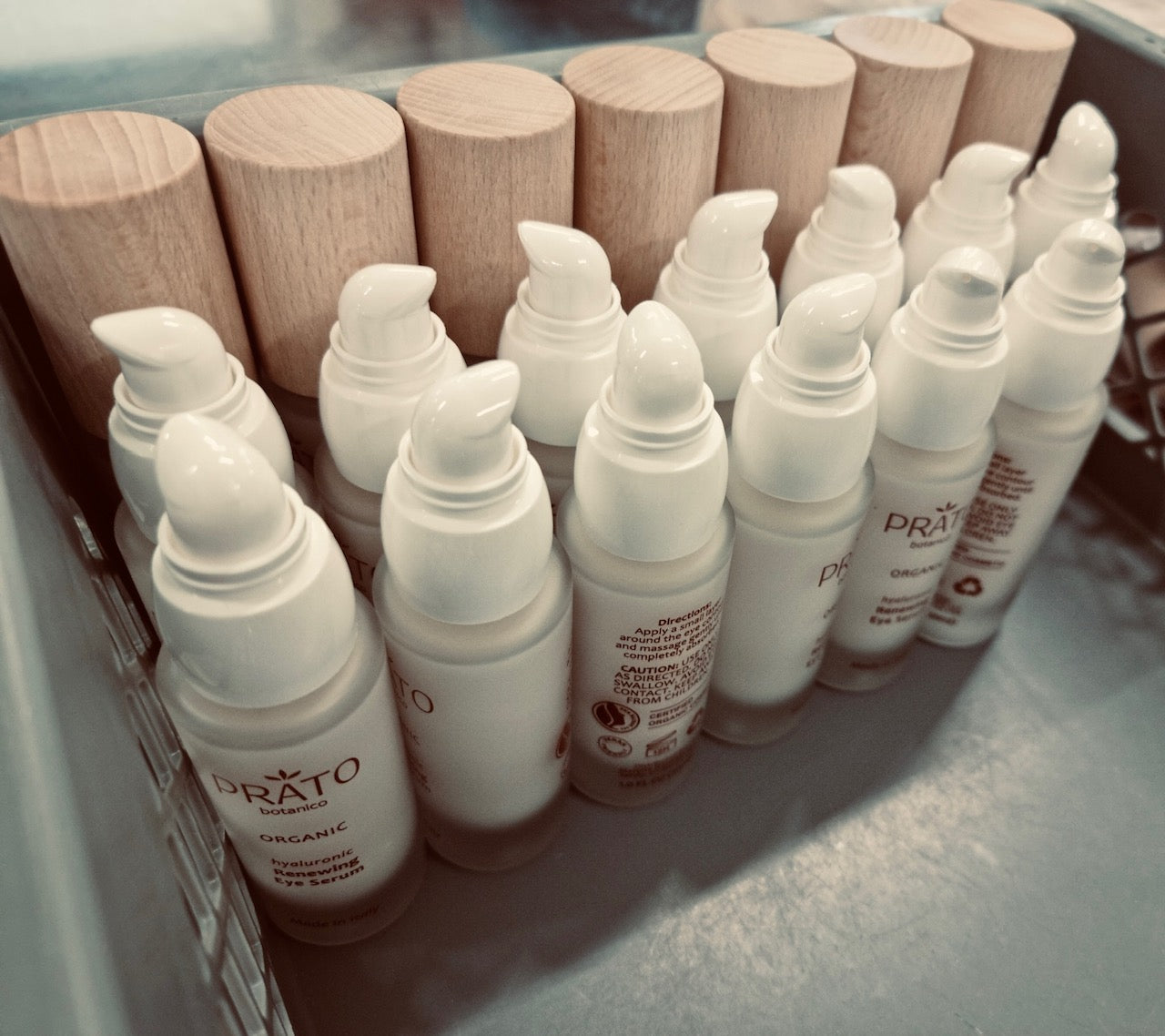 Small-Batch Production
Our artisanal skincare is made in small batches with an attention to detail & quality that is authentic to our southern Italian heritage.
Purpose drives our formulations, ensuring they are as protective to the environment as they are beneficial for the skin.
NATRUE Certified-Organic
Our skincare line is certified-organic to the highest standard of NATRUE. This approval represents a verifiable and internationally applicable benchmark for authentic organic beauty products globally.
The NATRUE seal is not granted on a product-by-product basis: it is only awarded to brands wholly committed to natural and organic cosmetics.
From sourcing ingredients to production to packaging, we strive for meaningful sustainability and change within the beauty industry. With an equal dedication to transparency, we seek to hold ourselves to a greater standard of accountability and to do our part to bring our way of life to the world.