ORGANIC HYALURONIC
Hydrate. Firm. Protect.
Regular price
$84.00
Sale price
$84.00
Unit price
per
Sale
Sold out
60-Day Guarantee | Free Shipping + Easy Returns
A renewing serum that moisturizes, firms, brightens, lifts and protects the eye contour. Helps reduce visible signs of stress, fatigue and skin aging by minimizing the appearance of wrinkles, puffiness, dark circles and fine lines. This serum's powerful triple anti-aging action is derived from an effective mix of organic plant botanicals and hyaluronic acid which work especially well on dry and sensitive skin.
1.0 fl. oz. / 30ml  |  Ideal for: sensitive, blemish-prone, oily, combination, mature, and dry skin
99.5% of total ingredients from natural origin.
95.0% of vegetal ingredients from organic farming.
How to Use

Apply a small layer around the eye contour to clean, slightly damp skin and massage gently until completely absorbed.
Key Ingredients

Aloe Vera

Hyaluronic Acid

Sweet Almond Oil

Shea Butter

Pomegranate

Grape Seed Oil

Prickly Pear
All Ingredients

Aqua (Water), Aloe Barbadensis (Aloe Vera) Leaf Extract*, Prunus Amygdalus Dulcis (Sweet Almond) Oil*, Butyrospermum Parkii (Shea) Butter*, Sodium Hyaluronate, Punica Granatum (Pomegranate) Seed Oil, Vitis Vinifera (Grape) Seed Oil, Opuntia Ficus Indica (Prickly Pear) Seed Oil, Caprylic/Capric Triglyceride, Cetearyl Alcohol, Cetearyl Glucoside, Glycerin, Sodium Dehydroacetate, Algin, Parfum (Natural Fragrance), Mica, Titanium Dioxide, Citric Acid, Benzyl Alcohol, Salicylic Acid, Sorbic Acid, Limonene, Linalool.

*FROM ORGANIC FARMING
View full details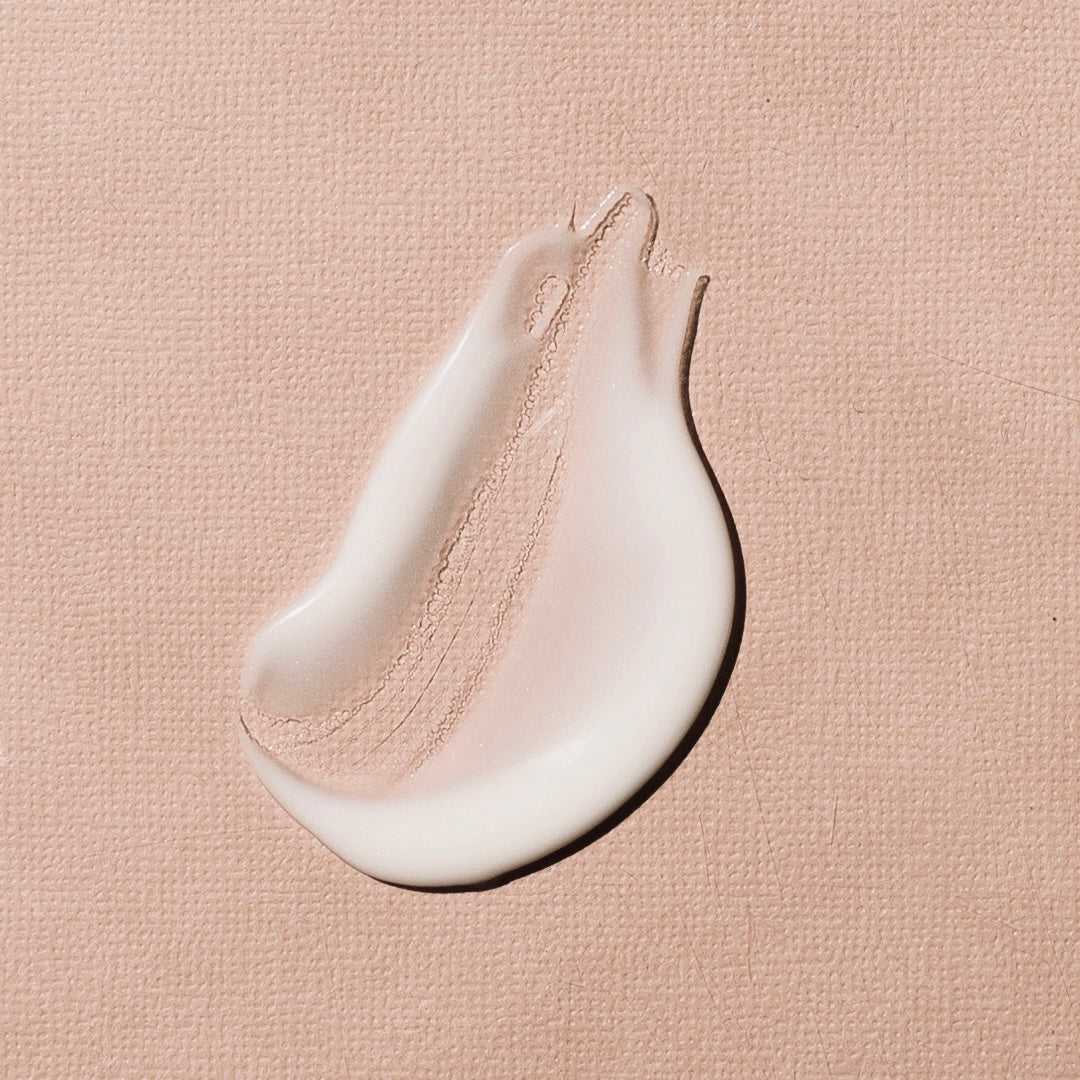 This eye serum is awesome! The skin around my eyes is tighter and smoother after using it for only two weeks.
Benefits
Almond oil brightens & depuffs dark circles
Prato NM Reserve™ Grapeseed Oil improves elasticity, fighting fine lines & wrinkles
Active Vitamin C fights free-radicals all day
Low/High HA plumps & hydrates eye area for a smooth, youthful appearance
Cold-pressed within hours of harvest for maximum efficacy
Key Ingredients
Aloe Vera

This "plant of immortality" contains 75 active vitamins, minerals, enzymes and amino acids that help moisturize, soothe, and fight free radicals that lead to signs of aging for a plumped, youthful appearance.

Prato NM Reserve ™ Grapeseed Oil

We use a grape that is grown almost exclusively in the Puglia region of Italy and contains powerful levels of bioavailable trans-resveratrol. This resveratrol is well known for its anti-aging and renewal capabilities.

Wild-Harvested Prickly Pear

Our prickly pear is harvested on our organic farm in Puglia where it has grown wild for generations. Rich in linoleic, oleic and palmitic fatty acids, and packed with Vitamin E, it helps soothe, heal and boost collagen production for a plumped, hydrated look.
What It Helps With
Dark Circles & Puffiness

Fine Lines & Wrinkles

Dullness & Dryness

Anti-Aging
Certified-Organic Skincare

Sustainably Made in Small Batches

Cruelty-Free & Vegan-Friendly*
Gentle & Beautiful
I started using this product after being used to a heavier , creamier one for my eyes, since my skin is generally dry— and honestly it was great! So if you are used to heavier creams and you are contemplating it I hope this helps you! You can feel it and see it working in a beautiful gentle way.
The BEST Eye Cream
Love. Love. Love it! This is my go-to eye cream. Fine lines and wrinkes have dramatically diminished since using.
Bonus points because it is gentle enough to use both day and night. This is a must have for my daily skin care regime.
No more bags!
This product is a must! It's lightweight and has renewed my eyes. The dark circles have vanished in just a weeks time. Looking younger and more awake everyday!
Diminishing fine lines
I'm using the entire system, so it is hard to say what is doing what but I am definitely seen an improvement around my eyes. It has been about 2 months and I am seeing better color in my face, fewer wrinkles, and a healthier glow. I'm doing something GREAT for my skin.
Circles gone
So the circles under my eyes have disappeared! Along with any fine wrinkles I have in that area! I truly believe this product is taking years off of my face. Super thrilled and will definitely be buying more. I don't think I can go without it.
Organic Skincare Eye Serum For All Skin Types
Combating dark circles

Real dark circles under the eyes are not easily hidden under makeup. Not only women but men and even teenagers also have dark circles because of their genetics, allergies, or unhealthy lifestyles. Whether it is aging or lifestyle impact, our Renewing Eye Serum can handle every issue efficiently. 

Under-eye treatments are essential for your daily skincare routine because these areas are more likely to get puffy and dark circles with a lack of sleep, lifestyle choices, poor diets, genetics, and sun exposure. Adding our Renewing Eye Serum to your daily beauty routine is a great idea to get rid of these issues.
Reducing the Look of Fine Lines and Wrinkles

If you want fresh-looking eyes, free from stress and fatigue, make it a habit to use Renewing Eye Serum. The ingredients of this cream, such as aloe vera, shea butter, hyaluronic acid, pomegranate, prickly pear, sweet almond oil, and grape seed oil, are natural and safe for all skin types. Pomegranate and grape seed oils are two powerful antioxidants that help to remove fine lines and wrinkles around the eye. Along with the moisturizer, our eye cream for wrinkles help to keep your skin healthy. 
Benefits of Organic and Natural Eye Serum

Helps to Prevent Common Signs of Aging:

Basic signs of aging, like dullness and tired skin, can be a number of things, but dehydration and environmental stressors are the two main ones. Our organic skincare eye cream by Prato Botanico consists of two antioxidants, grape seed oil and pomegranate, that will deeply hydrate your skin and protect you from signs of aging.

Lessens The Appearance of Fine Lines And Wrinkles:

One of the most effective and most-noticeable things about our natural eye cream for dark circles is that it helps to reduce wrinkles. Ingredients of this cream, like organic plant botanicals and hyaluronic acid, work together to fill fine lines and wrinkles and make your smooth and healthy.

Minimizes The Look of Puffiness And Dark Circles:

Puffiness and dark circles around the eyes come from the fluid that slowly builds up around the eyes and is caused by things like allergies, lack of sleep, and aging. Our Renewing Eye Serum is made with sweet almond oil, shea butter, and aloe vera that can minimize blemishes and dark circles around the eye and give a bright boost.

Helps Even Skin Tone:

The presence of prickly pear in the eye cream for dark circles helps even out your skin tone with Vitamin K. There may be no need to apply thick layers of concealer and foundations. Feel confident with your rejuvenated face. 

Soothes Tired Eyes:

Renewing Eye Serum by Prato Botanico has hyaluronic acid and aloe vera ingredients, which are good for your skin and soothing your eye. These ingredients make your skin plumper, smoother, hydrated, and brighter.

Along with using our Enriching Eye Serum, you should drink a lot of water, eat a nutritious diet, and get enough sleep daily to remove wrinkles and dark circles from your eyes.